Garage Door Repair and Service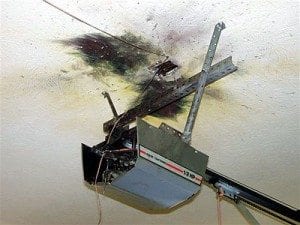 Garage door repair isn't a friendly phrase.
No one wants to deal with the problems associated with it either. But regular maintenance is important for any part of your home.
A broken garage door, or malfunctioning garage door opener is an unfortunate and unnecessary annoyance.
We have years of experience with a multitude of different brands, and are confident that we can repair whatever troubles your garage door may be experiencing.
Let Advanced Garage Door help you by repairing your garage door,
so you don't have to worry and can be back to the normal flow of your day.
If your garage door is in need of repair please give me a call.
We've seen

broken garage door spring(s)

misaligned garage door opener sensors

dented garage door panels

cracked garage door rollers

noisy garage doors

and fixed those too!