Our Services
With years of experience in the garage door industry, when it comes to your garage door, we've got you covered.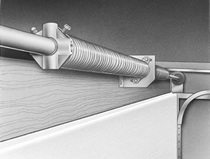 Replace Broken Springs
If your garage door suddenly stops working, chances are you have a broken spring. Springs are only good for a set amount of cycles so at some point they all break. It's best to replace both springs at the same time if you have more than one on your door as they both have the same amount of life in them. If one is broken, the other is soon to follow.  You will save yourself money and avoid a future service call if you replace them both at the same time.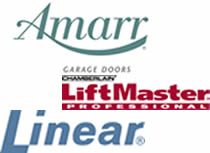 New Garage Doors and Openers
We will not use any product that does not have the best value for your dollar in mind. That is why we choose to use Amarr Garage Doors, Liftmaster Professional Operators, and Linear Operators. You have many options to choose from as you shop. While staying affordable, you will be getting the best quality doors and electric openers on the market. Doors that look good, have great safety features, and are constructed using methods that are proven to be longer lasting then the competitors.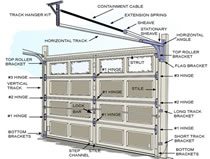 Installation and Service
My name is Jordan. I am going to shoot it to you straight. As owner of this company, I will be coming out to install or service your door. I care about building my business. Years of experience has taught me the ins and outs of doing good quality work. Just think about it, who do you want working on your door? As the owner, I care about word of mouth advertising. Try me. I know you will be very happy.
Here are a few links for you to check out to see what others are saying, or, feel free to leave your own experience with us: